Simplicity
Karaoke is not just for Aretha Franklin and Pavarottis, it is for everyone.
The karaoke animation is a unifying and friendly entertainment, as much appreciated by the fans of singing as by those who just want to grab the microphone for an evening.
On a giant screen, with friends, family, solo, duo or even as a team, we offer you a catalogue of 31,000 titles in 6 different languages.
Performance
Always faithful to its values Mixnight strives not to reproduce the image of low-end karaoke, where the lyrics, falsely sung by the presenter at the microphone, are out of sync with the video.
Here, we do not intervene during the passage of the guests, we simply adjust the volume of the hearts and the vocal aid according to the performance of the singers.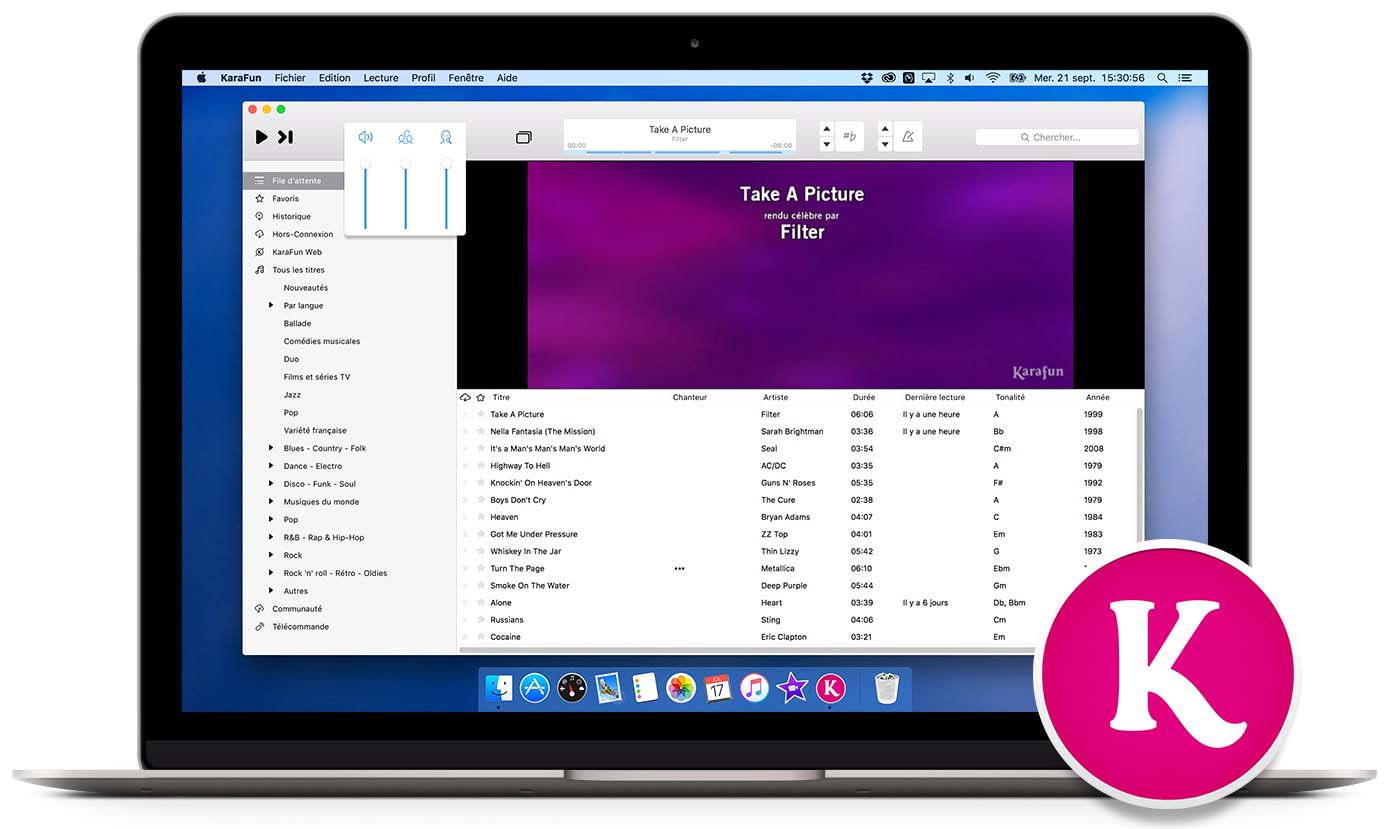 31,000 shares
A catalogue of 31,000 titles recorded in studio quality
Tonality & Tempo
A personalized tone and tempo perfectly adapted to the singer's needs.
Singer Management
An order of passage of the singers for a better organization
Offline
Offline synchronization for locations without internet access.
Catalogue
Download and discover our catalogue including
more than 31 000 shares at 6 languages
Still not convinced?
Photo gallery
Take a look at our photo and video gallery.