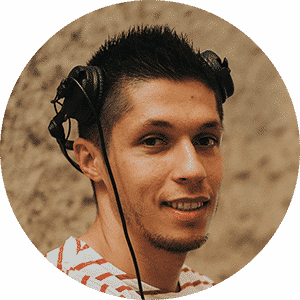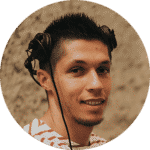 Lucas Frugier
Founder
Who am I?
Originally from Limoges, I am currently studying at the Ecole Supérieure d'Informatique in Information Systems Management and history of mixing theory and practice. I am currently working at the Rectorate of the Limoges Academy. As much captivated by the world of music as the world of new technologies, I devote a lot of time to sports, especially running and snowboarding.
Since my earliest childhood, I have been constantly expanding my musical knowledge by spending hours and hours listening to all kinds of music. But I'm still in love with hip-hop culture and old-school rap because I love what it conveys to its audience and especially the way it conveys it.
Thanks to the show company Euterpe Promotion, I was lucky enough to be regularly called upon, as a set technician, to direct and edit stages and TV shows such as Johnny Hallyday, Hans Zimmer, Midi en France and many others. All these experiences have allowed me to enrich my technique and knowledge in the world of music and entertainment and have been one of the triggers in the creation of my company and what it is today.
Why did you set up my company?
In 2014, I'm wondering about the wedding market and more precisely about the DJing sector and I realize that for several years now, especially in the Limousin region, demand no longer corresponds to supply. In fact, I observe a clear lack of generational renewal in the milieu, the services offered are becoming more and more obsolete and remain anchored 30 years behind with confreres who have not been able to live with the times. 
This observation and the experience I have gained lead me in 2014 to create my own event management company, Mixnight, in order to put my skills, values and vision of the profession to the benefit of my clients.

Music is noise that thinks

My current playlist
Little-known but promising tracks, a moment of relaxation where one forgets all about one's daily routine. Helmets on, get set, go!